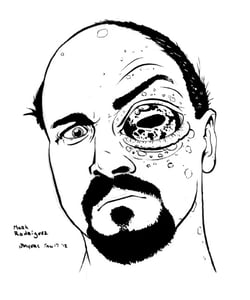 $

25.00
I modify a portrait, or rather, I take a portrait and let it live. I release it into the wild and see what it becomes.
8 x 10 pen and ink portrait with the original art is $25.00
Digital print done through Sketchbook Pro. is $20.00
Both options will come with an e-mailed file that can be used as your avatar.